September Wedding Flowers Inspiration
September is a great month to tie the knot - the warm sunny days and cooler evenings are perfect for celebrations, beautiful September blooms offer colourful floral designs, and popular honeymoon destinations in Europe are ready for you to relax and unwind!
Here at The Flower Shop Southampton, whatever month you are getting married in, our expert florists are here to help you choose the best wedding flowers to suit not only the wedding venue but also reflect your personality and style. Every wedding is unique, and we believe that is what your wedding flowers should be too! So to every happy couple our team offer a personal wedding service to ensure we create bespoke wedding flowers you will adore - and have you and your guests chatting about fondly for years to come.
Check out our dedicated wedding facebook page, where we share the latest bridal bouquets, trends and seasonal inspiration to help you pick the right wedding flowers for your special day. Ready to save the date? Give The Flower Shop Southampton a call today to book your wedding consultation with our wedding specialists.
5 wedding flowers for September
Calla Lilies
For September brides, Calla Lilies are a beautiful wedding flower choice. We love this palette of pinks and wild greens for a bridal bouquet; romantic with a stylish twist. This showcases the beauty of the calla lily which fades from cream to hot pink, mixed with salmon pink frilly carnations and cerise pink celosia for texture. Add a dash of panicum grass, natural berries and eucalyptus for stylish texture. Simply stunning!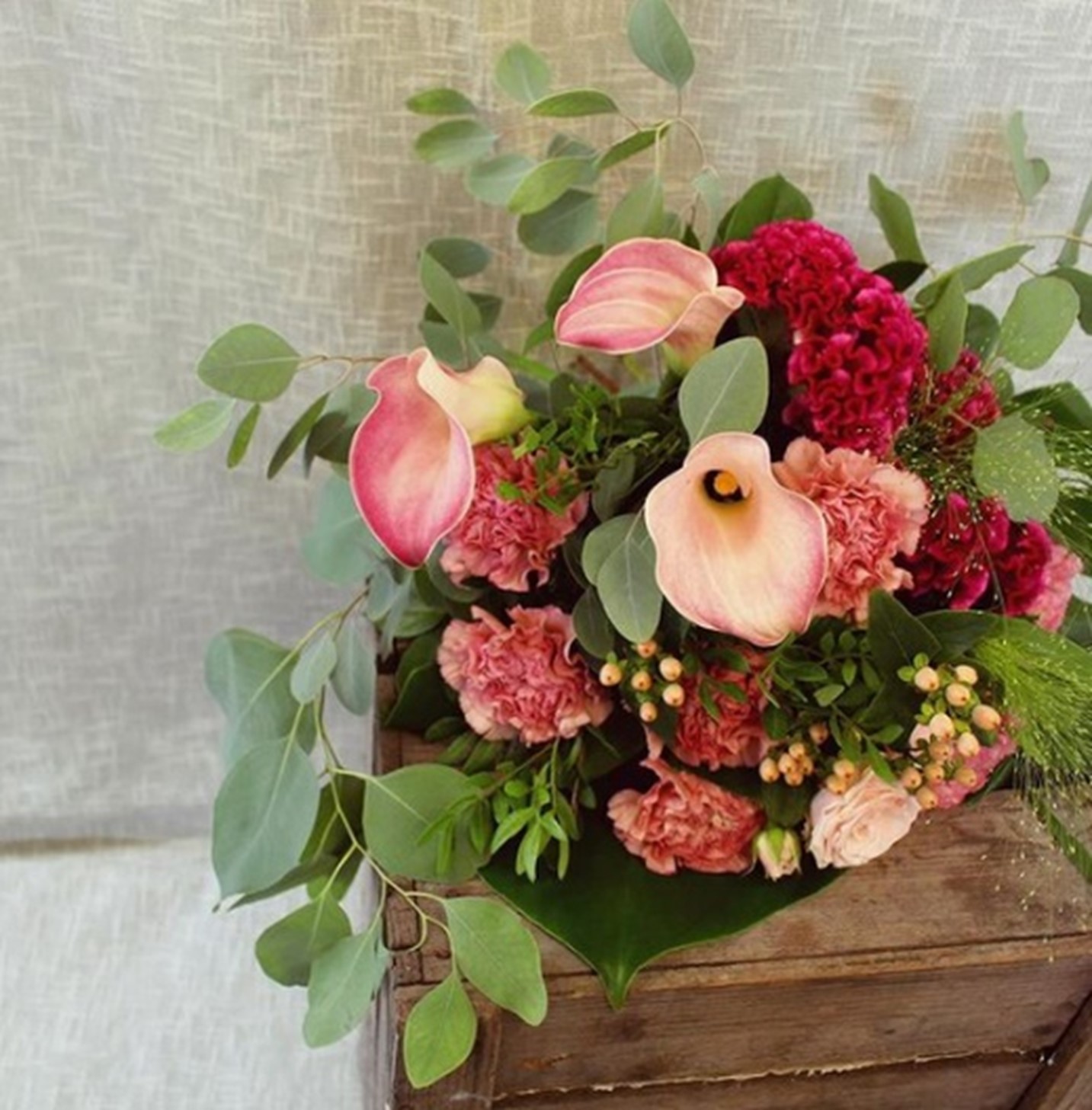 Gerbera
Gerberas are a fabulous bloom and brilliant flower option for happy couples getting hitched in the month of September. They are such a versatile bloom for wedding designs too – tons of colours to choose from, long lasting on warm Autumnal days and can suit many floral styles. Take a peek at the bouquet design below which features the standout Gerbera and mixed with a palette of tropical romance.
Craspedia
These little balls of fun add a pop of sunshine to wedding floral designs - our florists love when Craspedia is in season! We find Craspedia is the perfect flower to use in the groomsmen's boutonnieres and in the bridal bouquet – pulling the whole floral theme together nicely.

Roses
Roses are known for their romantic meanings, and are always a popular choice all year round with brides getting married in Hampshire. For September wedding dates though we love mixing it up and using vibrant orange roses which have a modern and Autumnal vibe – they look so striking in shower bridal bouquets for a real pop of seasonal colour.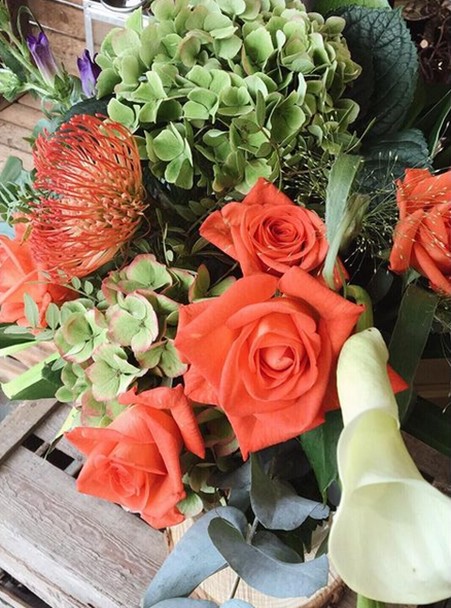 Dahlia
Oh we just adore a Dahlia! They have many delicate tubular shaped petals, which form a round head that looks like a sun bursting with sunshine. Dahlias have several key meanings including graceful, commitment, strength and honesty – all perfect for wedding day blooms.
September is a great month to choose Dahlia as your wedding flower, and they come in a range of fab wedding theme colours such as classic white, deep burgundy, orange and pretty pastel pink. With so many shades available you can have fun with your wedding colours; from rainbow inspired to elegant neutrals.